Mineral makeup has been a game-changer in the beauty industry, with its natural and safe formula gaining popularity among makeup enthusiasts. Unlike traditional makeup products that may contain harsh chemicals that can damage the skin, mineral makeup offers a gentler and more eco-friendly alternative. We will explore the benefits of using mineral makeup and why it is a great option for those who want to avoid harsh chemicals in their beauty routine. We will also provide tips on how to choose safe mineral makeup products and how to apply them for a flawless and natural look.
Common Harsh Chemicals to Avoid
When it comes to skincare and beauty products, it's important to be aware of the chemicals that may be harmful to our health and the environment. Many traditional makeup products contain harsh chemicals such as parabens, synthetic fragrances, phthalates, sulfates, and petrochemicals. These ingredients can cause irritation, dryness, and even serious health problems when used frequently and in large amounts.
Phthalates are a group of chemicals that are used as plasticizers in products such as nail polish, hair spray, and fragrance. They have been linked to reproductive problems and birth defects.
Sulfates are used in many personal care products to create a lathering effect, but they can strip the skin of its natural oils, causing dryness and irritation. Petrochemicals, derived from petroleum, are commonly used in skincare products and have been linked to skin irritation and cancer.
To avoid these harmful chemicals, it's important to read labels and do research on the brands you are interested in. Look for products that use natural ingredients and avoid those that contain harsh chemicals. Opt for eco-friendly and cruelty-free brands that prioritize your health and the environment. By being mindful of the products you use, you can enjoy healthier and safer skin.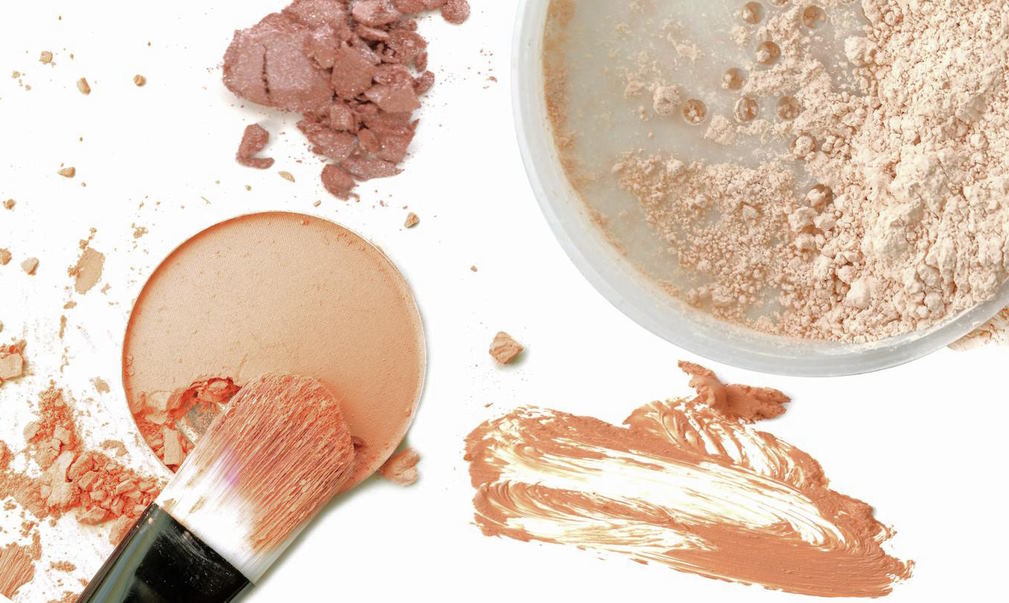 How to Choose Safe Mineral Makeup
Choosing safe mineral makeup can be overwhelming with the abundance of options available in the market. Here are some tips to help you choose the best mineral makeup products for your skin:
First, look for natural ingredients and avoid harmful chemicals. Mineral makeup should not contain harmful ingredients such as parabens, sulfates, and synthetic fragrances. Instead, it should contain natural minerals and botanicals that nourish and protect your skin.
Second, read labels and do research on brands. Look for brands that are transparent about their ingredients and production process. Check out reviews and ratings from other customers to get an idea of their experiences with the brand and its products.
Third, avoid buying counterfeit products. Fake products can contain harmful ingredients and may not deliver the same benefits as the original product. Purchase from reputable retailers and official brand websites to ensure you're getting the real thing.
Lastly, consider purchasing from eco-friendly and cruelty-free brands. These brands prioritize sustainability and animal welfare and use natural, non-toxic ingredients in their products. By choosing these brands, you can not only care for your skin but also contribute to a better world.

How to Apply Mineral Makeup
Applying mineral makeup is easy and requires a few essential tools and techniques to achieve a natural and flawless look. Here are some tips to help you apply mineral makeup effectively:
First, use proper tools and techniques for application. Invest in a good quality brush, preferably with dense and soft bristles, to apply the powder foundation or blush. When applying the powder, use circular motions to blend it well into your skin for a seamless finish. If using a liquid mineral makeup, use a foundation brush or beauty blender for a smooth and even application.
Second, start with a clean and moisturized face. Ensure that your skin is well-prepped before applying makeup. Cleanse, tone, and moisturize your skin before application to ensure a smooth and even finish.
Lastly, use light and thin layers of mineral makeup. Mineral makeup is buildable, so start with a small amount and gradually add more as needed. This will help you achieve a natural and even look without appearing cakey or heavy.