Makeup is a fun and creative way to enhance your natural beauty and boost your confidence. However, many of us lead busy lives and struggle to find the time to dedicate to a full makeup routine. Whether you're rushing out the door for work or simply prefer a more natural look, a quick and easy makeup routine can be a game-changer. We'll provide you with tips and techniques for doing your makeup in 10 minutes or less, helping you look and feel your best without sacrificing precious time. From prepping your skin to applying a quick base, eye makeup, cheek and lip products, and finishing touches, we've got you covered with time-saving strategies that work. So, let's get started!
Quick Base Makeup
When it comes to quick and easy makeup routines, creating a flawless base is key. However, achieving a full coverage foundation look can be time-consuming and requires precision application. Instead, opt for a light coverage tinted moisturizer or BB cream to even out your skin tone and provide a natural-looking finish. These products are quick and easy to apply with just your fingers, providing a smooth and dewy base.
If you feel like you need a bit more coverage in certain areas, use a brush or sponge to apply foundation only where it is needed, such as on blemishes or around the nose. This targeted approach saves time and product, while still allowing you to achieve a flawless finish.
For any remaining blemishes or dark circles, use a concealer to spot treat. A high coverage concealer can work wonders in brightening up the under-eye area and hiding any imperfections. Simply dab a small amount onto the affected area and blend out with your finger or a concealer brush.
Eye Makeup
When it comes to eye makeup, it's easy to get carried away with multiple eyeshadows, blending brushes, and eyeliner wings. However, for a quick and easy makeup routine, keeping things simple is key. Opt for a cream shadow or eyeshadow stick that you can apply with your fingers for a fuss-free application. These products can be used as a base or all over the lid for a natural wash of color, providing a quick and easy eye look.
Once your eyeshadow is in place, use mascara to open up your eyes and make them look more awake. Focus on the roots of your lashes and wiggle the wand back and forth to ensure every lash is coated. If you're looking for more definition, consider adding eyeliner to your upper lash line. This step is optional but can add extra oomph to your quick and easy eye look.
Cheeks
Adding some color to your cheeks is an important step in any makeup routine. However, when you're short on time, applying blush and highlighter can feel like an unnecessary step. The good news is, there are quick and easy techniques that can help you achieve a healthy-looking glow in no time.
One of the quickest ways to add some color to your cheeks is by using a cream blush or a tint. These products are easy to apply with your fingers and blend seamlessly into the skin, giving you a natural-looking flush of color. Simply dab a small amount onto the apples of your cheeks and blend out towards your temples for a youthful and fresh look.
For an extra boost of radiance, apply a highlighter to the high points of your face, such as your cheekbones, brow bone, and cupid's bow. A little goes a long way, so start with a small amount and build up if needed. This step will give you a natural-looking glow that catches the light beautifully.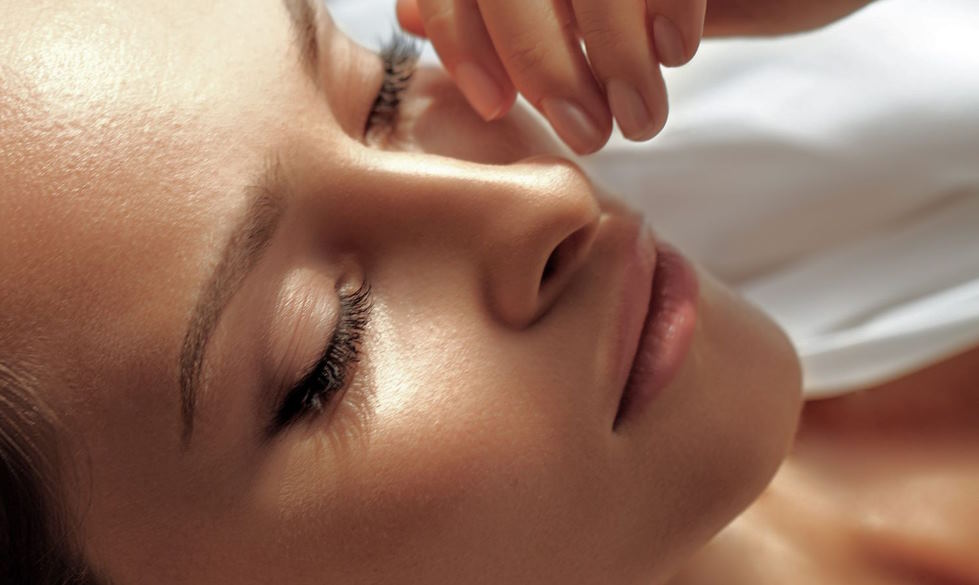 Lips
When it comes to quick and easy lip makeup, it's all about achieving a natural and effortless look. Opt for a tinted lip balm or a lip tint to enhance your natural lip color and provide a moisturizing effect. These products are easy to apply and can be quickly swiped onto the lips for a subtle pop of color.
If you're looking to add some extra oomph to your lips, consider using a lipstick or lip gloss. These products can provide a more noticeable pop of color and a shiny finish. However, when you're short on time, it's important to choose a shade that you can apply quickly and without fuss. Consider choosing a universally flattering shade that can be easily applied without a mirror, so you can touch up on the go.
The key to achieving a quick and easy lip look is to keep things simple and low maintenance. By choosing a product that enhances your natural lip color and provides moisture, you can quickly and easily achieve a fresh and youthful look. And if you have a few extra seconds, adding a pop of color with a lipstick or lip gloss can take your look to the next level.
Finishing Touches
Now that you've completed your quick and easy makeup routine, it's important to set your makeup in place to ensure it lasts throughout the day. You can do this by using a setting spray or a powder. A setting spray can provide a lightweight and refreshing mist to lock in your makeup, while a powder can provide a more matte finish and help control oil throughout the day. Choose the option that works best for your skin type and personal preference.
Even with a quick and easy makeup routine, mistakes can still happen. Whether it's a smudged eyeliner or a misplaced blush, there are quick fixes you can use to correct any mishaps. Keep a few cotton swabs and a makeup remover pen in your makeup bag to easily remove any smudges or mistakes. You can also use a small amount of concealer or foundation to cover up any blemishes or areas where your makeup may have gone astray.
By taking these finishing touches into consideration, you can ensure that your quick and easy makeup routine looks flawless and lasts throughout the day. With a few extra steps, you can fix any mistakes and keep your makeup in place, leaving you feeling confident and ready to take on the day.